Bored at home during COVID and looking to invest in the right gaming system? We've got you covered. We're comparing the PS4 Pro and PS5.
In the age of Covid-19, what better time is there in the history of the planet than now to take up a gaming hobby or refine your gaming skills?
For many, the PlayStation designed by Sony is the no-brainer go-to for their gaming needs during this time and beyond because its reputation precedes it.
Many users of gaming consoles and those interested in purchasing one are asking themselves whether the PS4 Pro gives them more bang for their buck or the PS5 is worth all the hype. There are a few key differences and aspects to consider when making your purchase.
This is a challenging comparison because while the PS5 is the newer model and has some new features, the PS4 Pro has unique advantages over it that we encourage you to consider when making your purchase.
After all, the PS4 Pro revolutionized the new age of home entertainment and social interaction through gaming consoles. To help you make your decision, we've compiled the top differentiating factors between the PS4 Pro and PS5.
1. Design
The architectural differences between the two devices are like night and day. The PS4 Pro has a compact design and is not heavy, making it more easily portable.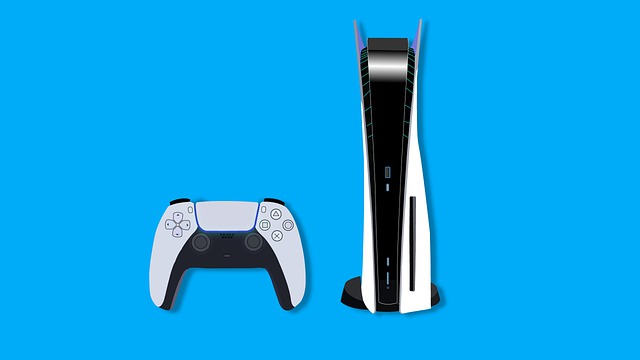 With the PS5, Sony added a feature of "face plates," which many users find inconvenient and complain about because these plates make the device difficult to fit and adjust into the typical cabinets for such devices.
2. Price difference
There's a significant price difference present with the PS5 Pro being upwards of 2912 Qatari Riyal, with the PS4 Pro being available for 1299 QAR.
3. System power
Both have awe-inspiring graphics, and on the PS4 Pro, you can easily stream through twitch and Netflix as well. You can't really go wrong here in terms of system power because both of these devices are advanced juggernauts.
4. Weight difference
The weight of the PS5, while justified by Sony, has been a pain point for some users.
The PS5 has 10.3 TFLOPs, 16GB GDDR6 memory, and can even accept Ultra HD Blu-ray disks.
If your needs don't encompass these justifications, however, then the excess weight and lack of portability might be an issue for you as it has been with other users who upgraded from the PS4 Pro to the PS5.
In conclusion
With both of these devices, you are going to have a stellar gaming experience and be able to stream and connect with other gamers worldwide.
If you're in Qatar, you can purchase the PS 4 Pro here from our store.
Our Qatar-based business, Trend.qa is the most trusted online seller in Qatar. We offer gaming consoles, smartphones, laptops, tablets, wearable gadgets like apple watches, and related accessories.
You can buy an iPhone or a laptop online with the click of a button or through WhatsApp and take advantage of our in-house fulfillment and contact-less delivery services.
We care for your entertainment and safety.