The Samsung Galaxy S21 Plus is in the middle of the Galaxy S21 lineup. The Galaxy S21 serves as the base model, and the Ultra is aimed at those who want all the bells and whistles. If you're looking to get a Galaxy S21 smartphone with the highest resolution display, Periscope binoculars zoom lens, or over 256GB internal storage – the Galaxy S21 Ultra is the device you want. However, other than those few specific reasons, the Galaxy S21 Plus is probably the best option.
You can review the specs for each of the three Galaxy S21 models in the chart below or review details for all of the Galaxy S smartphones in our website trend.qa.
Galaxy S21 Plus Performance
If you're buying a flagship smartphone, you'll expect superior performance, which is what you'll get with the Galaxy S21 Plus. The Samsung Galaxy S21 Plus is powered by Qualcomm's latest processor, Exynos 2100 chipset. The Galaxy S21 also has 8GB of RAM, which helps ensure smooth multitasking. In comparison, last year's Samsung Galaxy S20 Plus was powered by a Qualcomm Snapdragon 865 processor with 8GB of RAM.
Exynos chips are usually Octa-core whereas Snapdragon chips are Quad-Core chips. While Exynos processors have more chips, Snapdragon chips can be overclocked and achieve much higher processing speeds than the Exynos ones.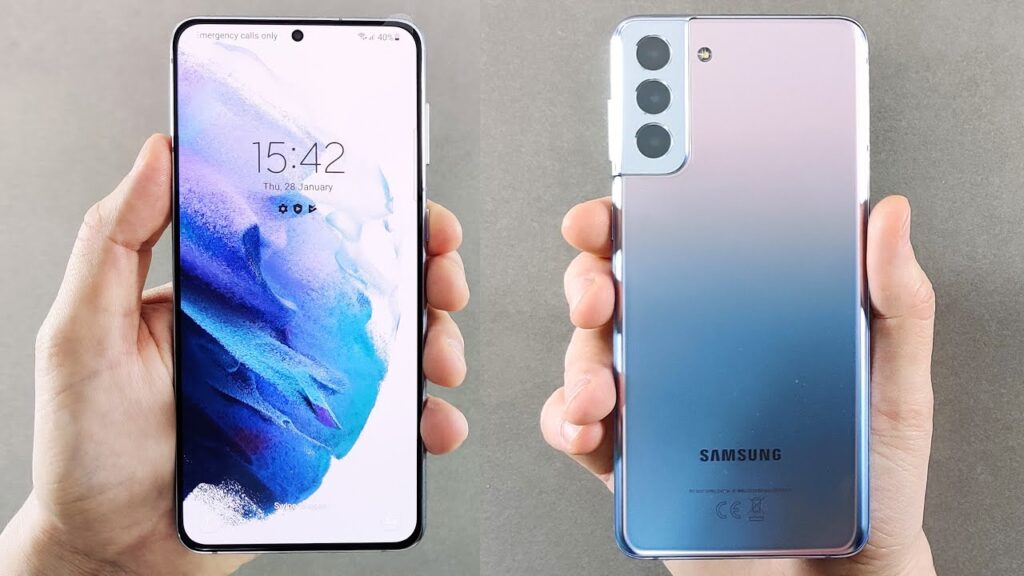 You want the biggest possible battery, with the longest possible battery life, and the fastest possible charging. At the risk of saying Samsung delivers each of these with the Galaxy S21 Plus — they do come close. Battery life is generally an important factor when choosing your smartphone.
The Galaxy S21 Plus has a 4800mAh battery which is capable of providing fast wireless charging and fast wired charging. Wireless charging is up to 15W, and wired charging is up to 25W. Galaxy S21 Plus also supports 4.5W reverse wireless charging. Reverse wireless charging means that you can charge other devices, such as wireless earbuds, using the battery in your phone.
You can get after-sales services at Qatar Mobile, the Authorized service center for sumsung in Qatar.