As you push the power button on, on your electric scooter and whizz its handle, there's a subtle smile on your face and a comfortable feeling in your heart that you've invested in a sustainable, convenient, and energy-efficient vehicle.
Known as a flexible, inexpensive solution for short distances, E-scooters are increasingly getting popular as a modern urban mode of transport. Developed countries like the UK, USA, Europe, and some parts of Asia widely use e-scooters.
In the wake of the COVID-19 pandemic, notable trends have been observed regarding e-scooters. Let's take a look at these emerging trends.
1. More People Are Switching to E-Scooters to Move Around
There has been seen a significant increase in the number of people riding electric scooters to move around. The trend is primarily higher in the North American region, where the first-time travelers of e-scooters have doubled compared to the pre-COVID levels.
The increase in demand is due to several factors, including maintaining social distance, decreased demand for public transportation, and convenience to move around with maximum ease.
2. A Significant Increase Is Observed in Old E-Scooter Riders
Not only people who are riding electric scooters for the first time are increasing, but also the number of e-scooter repeat riders is expanding. This fact implies that people are considering more sustainable mobility habits now.
The increase in the repeated e-scooter riders is due to their fast speed, reliability, and cost-efficiency to commute to university and other places. While it offers safety features, one study revealed that most electric scooter riders are men!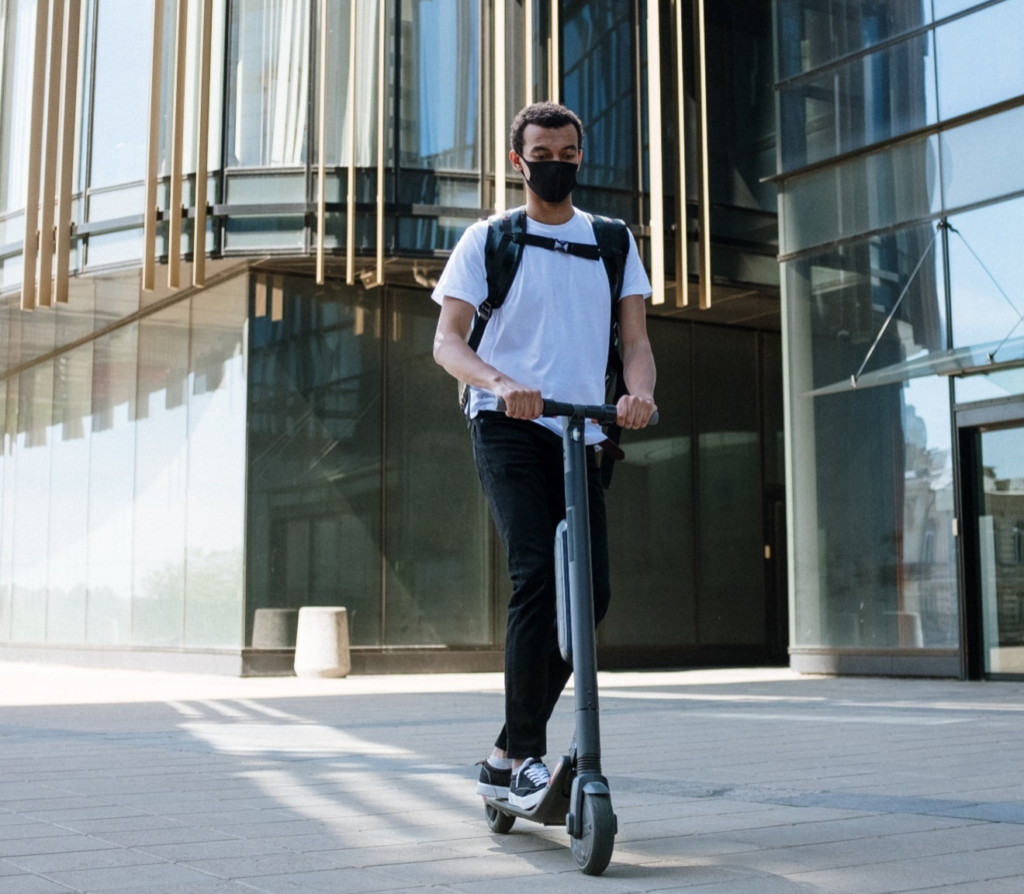 3. Increase in the Ride Duration of E-Scooters
The mobility industry sees new trends post COVID-19 when there's an upsurge in the ride duration of electric scooters. It means that not only are people actively preferring it to other modes of transport; they're also making e-scooters a part of their daily traveling routine.
A 2020 McKinsey report indicated that many US states, mainly Detroit, have seen a significant rise in e-scooter trip distances since the start of the pandemic.
4. Environmentally Conscious People Prefer E-Scooters to Motor Bikes
One of the popular reasons people are actively opting for electric scooters is their environmentally friendly nature. An electric scooter doesn't emit exhaust fumes or greenhouse gases during operation; that's why they're ecofriendly.
If more and more people switch to this mode of transport, global warming will slow down, and the air quality level of the country will increase. Additionally, you can also enjoy the benefits of its quiet machine, so you don't get bothered by the noise pollution like experienced with other vehicles.
Buy E-Scooters Online at Trend Qatar
Are you interested in buying electric scooters online in Qatar?
Trend Qatar features Xiaomi fast and efficient electric scooters online on our online store. We're one of the best, reliable, and most trusted trending products online store in Qatar.
We also provide Apple products, including Apple iPhones, iPads, Apple tablets, Apple laptops, Apple MacBook Air, smartphones, and iPhone 12 Pro Max. Browse through our catalog and shop online for your favorite products today!