Image Alt Text: The display of iPhone 12 Pro Max with some of its features
When the iPhone 12 Pro Max came out in later 2020, it took the industry by storm with its specialized features, upgraded camera, and 5G compatibility. While the entire ordeal was super exciting for everyone, some individuals were confused about whether they should upgrade their current iPhones.
In this blog, we've compiled the top reasons that why you should upgrade your current smartphone to the iPhone 12 Pro Max. So keep reading!
1. The 5G Connectivity
While the 5G technology is limited, it's undoubtedly the future. Major cities in America are offering 5G connectivity.
The gigabit internet or 4G LTE is the latest advancement in the internet that provides a download speed of up to 1 GB per second. But according to notable Apple executives, customers buying 5G compatible iPhones can enjoy a download speed three times than that of gigabit internet, i.e., 3.5 Gbps.
Though the internet speed varies with the region, Apple's iPhone 12 Pro Max offers the highest 5G affinity than any other leading brand's smartphone.
2. More Compact
The iPhone 12 Pro Max is more compact and lighter than its previous counterparts, and there's no difference in quality. What more a smartphone user will desire than getting something handy and portable?
Compared to iPhone 11, iPhone 12 is 11% thinner, 16% lighter, and 15% smaller, with an OLED touch screen that offers supreme picture quality. Guess what? A smaller version is available too! iPhone 12 mini.
The display is smaller for iPhone 12 mini, but the functionality and 5G compatibility are the same.
3. The Outstanding Design and Better Display
The new stunning design of the iPhone 12 Pro Max features squared-off edges. The iPhone 12 Pro Max introduces a new Pacific Blue color with a hyper-glossy matte finish. The display is excellent, providing an OLED screen with a 460 pixel-per-inch density and several brightness options.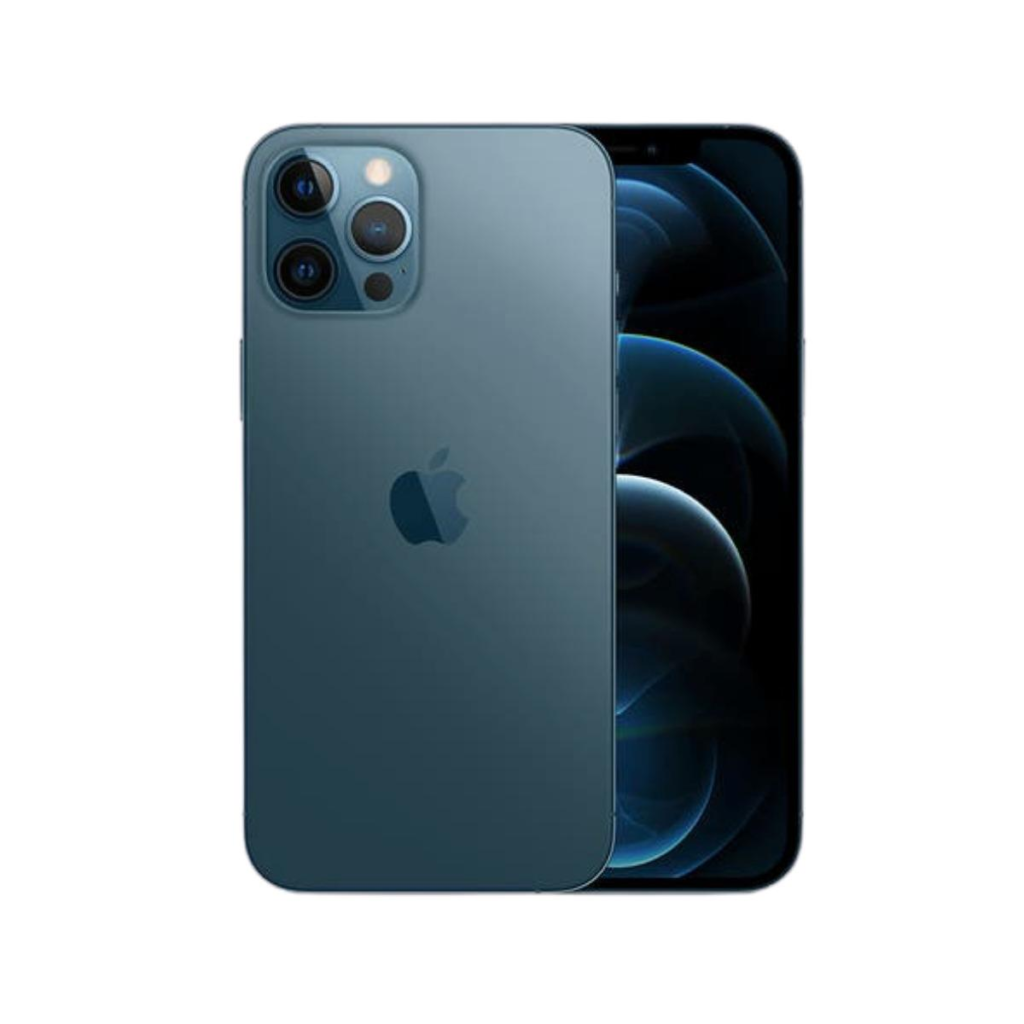 4. An Upgraded Camera
The iPhone 12 Pro Max camera is bigger and better than iPhone 11 series. The camera combines three upgraded joint cameras, including a primary camera with a 12 MP sensor, ultra-wide camera with a 2.4 aperture lens, and telephoto camera. The total zoom limit of the cameras equals 5x range.
It means that you can easily click some high-quality photos from a distance. The upgraded camera also allows users to capture improved low-light pictures with a better night mode feature.
Finally, edit your videos professionally on iPhone 12 Pro Max with built-in Dolby Vision video software.
5. Experience Wireless Charging
You can charge the iPhone 12 Pro Max and all the 12 edition iPhones through unique cases. One such case is a MagSafe Wallet through which you can charge your iPhone while on the go wirelessly. You can also charge your iPhone and smartwatch together. Sounds great? Hunh!
Shop Online for iPhone 12 Pro Max at Trend Qatar!
Now that you know all about the amazing features of the iPhone 12 Pro Max, it's time to upgrade and enjoy faster downloads and speedy browsing!
Trend Qatar offers iPhone 12 Pro Max, Apple iPhones, Apple iPads, Apple tablets, MacBook Air, and Apple laptops. We also provide gaming gadgets and other android smartphones online in Qatar.
To place your orders, visit our website today!